Hillis Layne
Sportshistory:
Hillis Layne:
Washington Senators Third Baseman
Ivoria Hillis Layne (February 23, 1918 – January 12, 2010), nicknamed Tony, was an Ameirican third baseman in Major League Baseball for three seasons with the Washington Senators between 1941 and 1945.

In a three-season career, Layne was a .264 hitter (75-for-284) with one home run and 28 RBI in 107 games, including 37 runs, nine doubles, four triples, three stolen bases, and a .321 on-base percentage.

Following his majors career, Layne led the Pacific Coast League hitters in 1947 with a .367 average. From 1955 through 1958, he served as a player/manager for the Lewiston Broncs of the Northwest League, winning the league batting title in 1955 (.391) and ending second in both 1956 (.354) and 1957 (.340). In four NWL seasons, he collected a .362 average with a .468 OBP and led the league's third basemen in fielding percentage during three consecutive seasons (1955–57).

In 1,796 minor league games, Layne hit .335 with 83 home runs and 953 RBI. He later scouted for the Texas Rangers. In 1987, he was inducted into the Tennessee Sports Hall of Fame.

Hillis Layne died January 12, 2010, of a heart attack suffered two days earlier.
Batting Stats for Washington Senators Third Baseman Hillis Layne:
| | | | | | | | | | | | | | | | | | | | |
| --- | --- | --- | --- | --- | --- | --- | --- | --- | --- | --- | --- | --- | --- | --- | --- | --- | --- | --- | --- |
| Year | Team (League) | G | AB | R | H | 2B | 3B | HR | RBI | BB | SO | HBP | SH | GDP | SB | CS | AVG | OBP | SLG |
| 1941 | Washington (AL) | 13 | 50 | 8 | 14 | 2 | 0 | 0 | 6 | 4 | 5 | 0 | 0 | 2 | 1 | 1 | 0.28 | 0.333 | 0.32 |
| 1944 | Washington AL | 33 | 87 | 6 | 17 | 2 | 0 | 0 | 8 | 6 | 10 | 2 | 1 | 2 | 2 | 0 | 0.195 | 0.263 | 0.218 |
| 1945 | Washington AL | 61 | 147 | 23 | 44 | 5 | 4 | 1 | 14 | 10 | 7 | 2 | 1 | 7 | 0 | 1 | 0.299 | 0.352 | 0.408 |
| | | | | | | | | | | | | | | | | | | | |
| Total (3 years) | | 107 | 284 | 37 | 75 | 9 | 4 | 1 | 28 | 20 | 22 | 4 | 2 | 11 | 3 | 2 | 0.264 | 0.321 | 0.335 |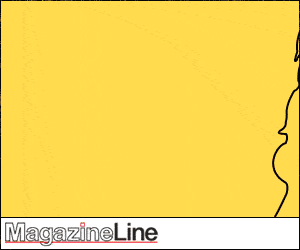 Sources and References on Hillis Layne:
Citation:
http://www.historyguy.com/sportshistory/layne_hillis_baseball.htm